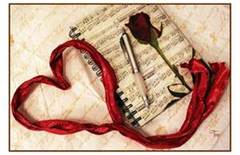 Do you remember the moment you discovered the love of writing story? Do you recall who supported you and encouraged you? Perhaps because of that encouragement, and despite a bit of fear and shyness, you stepped into a community of writers.
I witnessed such a metamorphosis yesterday when the Local Authors Day at the Racine, Wisconsin Barnes & Noble gave me the opportunity to conduct a mini-workshop on writing the short story.  The group was comprised of some store regulars who have published their stories on Publish America, a women who told me she's a natural-born storyteller, a teacher from UW-Parkside who wants to tell her teaching aunt's story as an engaging way to talk about African-American history. There was a smiling young woman in the front, who sat right near me, and then there was a smiling and obviously shy teenager who sat with her mother at her side. I told the group that I've been reading Christina Baldwin's Storycathers and it's made me realize that, as we pass from the age of industry, technology and information, we need story more than ever. It is the way we connect on social media, the way we work together, the way we can produce strong community. And I told the group that community comes from gratitude and forgiveness. I read my story of the $5 Kiss, a true story of how, in 8th grade, a group of girls paid a guy to kiss dorky me so they could make fun of me. The story has become my own journey into awareness and art, a coming of age moment. Then I talked about how antagonists deserve both gratitude and forgiveness. I had the group write for five minutes about someone they would like to thank and why. Then I had them write for five minutes about someone they need to forgive and why. The stories were amazing — the girl in the front wrote about how her friends walked away from her in high school, one writer wrote about a death that he blames himself for. The storyteller wrote about standing to read an essay and how she overcame her fear of standing up in public and the moment she realized she was a writer. But then I asked the students to write from an antagonist's point of view. Now we had stories that resonated with emotional depth — a mother who was enraged, a teen who desparately sought control, a girl whose guilt over shunning a friend overwhelms her. The shy girl didn't read. Even after I told others I'd read their material before I left if they came up afterwards, the shy girl sat with her mother. While I started to pack up my things, the shy girl and her mother shared a whispered conversation. The girl nodded, smiled. The mom came up to me with a typed paper and asked if I'd read it. The paper had blue handwritten comments along the edges, a teacher's remarks commenting on strength of topic. In this shy girl's words, I saw an ominous scene before a fence and I experienced a character's trepidation. It was so visceral I wanted to warn the character, "Don't go in that yard." The mother asked, does she have what it takes to be a writer? I said, "Yes." I turned to the shy girl, "You have talent. Elizabeth George says that you need three things to become a publishing writer: talent, perseverence and self-discipline. It you have all three, you'll publish, if you have any combination of two out of three, you'll likely publish. She warns that if you only have talent, you probably won't publish. I see you have talent, and you're persevering today so I think you have what it takes." She smiled and filled me in on college plans, her love of writing and her desire to work hard.
I didn't get the shy girl's name and I wish I had because I'd like to know how she's doing as she moves forward in her writing. And I want to tell her how lucky she is that she has her mom's support and encouragement. That will help her persevere more than anything I could have said.
Afterward,