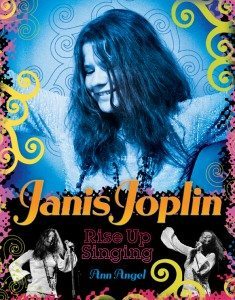 I know, I know. I KNOW the social networking rules — if you're going to blog, you need to do it once a week to gather a following. But I still feel like I'm sending echoes out to space most of the time. It's just the way blogging is when I'm sitting all alone in my living room at my computer without another person speaking back at me.
Yet I've promised students I'd post notes on character and voice and tone this week. And I've promised SCBWI members I'd include great links. But this week was long and full of meetings and every spare moment seems to be spent everywhere but on a blog entry.
Still, I have great news and I need to share you. You can register for a Janis Joplin Rise Up Singing blog giveaway through Logo and Moderntonic.com.  I hope you do. I want you to win.  
Love to all and good luck!
Ann