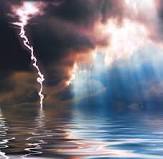 Writer Bruce Black (www.wordswimmer.blogspot.com) invited me to be part of the My Writing Process Blog Tour. I think he might have realized that we're a bit like salt and pepper or sun and storm in personality. His blog on process demonstrates a calm that I covet, while my own writing process is definitely a storm!
Writer JL Powers will be following me (http://jlpowers.net/blog-posts/). JL is an amazing YA writer who also developed Thepiratetree.com, a children's literature blog that focuses on themes of social justice. But before we turn to JL, I've got to tell you a bit more about what my chaotic, storm-riding writing life is like…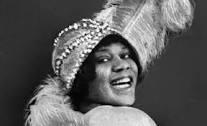 What I'm working on: · Call me chaos. Seriously, I have got to get more organized about my writing!  I've   always got a few projects going at once so I'm researching Bessie Smith's life for a possible biography, I'm tweaking a picture book biography, revising a novel about a ghost sister and I'm working on the proofs for an anthology Things I'll Never Say, Short Stories About the Our Secret Selves. The one thing I'm not doing right now, which makes me feel like a total slacker, is working on a brand new piece of fiction – which I think of as the heart of my writing. I crave being in that creative space, but, all these other projects create a chaotic vortex and I think something has to be completed before I'll feel free to tackle new work.
How my work differs from others of its genre: My biographies always have a clear narrative perspective so, when I wrote the biography of Robert Cormier (for those who might not know who Robert was, he was an iconic YA writer who was also one of the most censored authors in his lifetime and even ten years after his death), I wrote from the perspective of what it would be like to be a teen growing up with Robert as his or her father. My research focused heavily on interviews with his 3 daughters; I was sorry that I was unable to meet his son because of schedules. My biography of Amy Tan, aptly named Amy Tan, Weaver of Asian-American Tales, speaks directly to teens about Amy's own mother/daughter relationships. In contrast, Janis Joplin, Rise Up Singing is written from the perspective of a fan crush, a fan whose heart broke when Janis self-destructed.
Why I write what I do: I write biography because I think we can learn so much about how we want to live from the lives of real people that we admire. I write fiction to explore the world and expose the hearts of imperfectly marvelous loveable teens. They're usually good girls who make bad choices but, in the anthology, I wrote a story from a guy's perspective. He's a good guy who just makes bad choices. But we learn from those choices in our own lives and I hope my characters learn from theirs.
How my writing process works and sometimes fails me: My writing process works because it involves a LOT of revision. I think I revise my work anywhere from 10 to 15 times before I feel like it's any good at all. But all these projects can undermine the creative sense of discovery. Right now, everything's on a deadline. That is something I need to fix.
Hey all,
I've been out and about the last few weeks talking to writers, teachers, librarians and students. Almost all of you have asked what makes good young adult nonfiction. I think it's the narrative thread or the passion and voice of the narrator as s/he tells a STORY that just happens to be real. I'll be speaking more about that this coming weekend when I talk with Minnesota teachers and librarians. (I love the part where I get to tell my audiences that I wrote about Janis Joplin in Janis Joplin Rise Up Singing from the perspective of a teen with a fan crush. She was my flawed hero and my cautionary tale.) But I also wrote about Amy Tan from the perspective of connecting mothers and daughters and I wrote about the great YA novelist and one of the most censored authors, Robert Cormier, from the perspective of what it's like to grow up with a gentle dad who tells earthshattering stories. Each narrative perspective is different and it drives the story arc. If you want to learn more about this, you might be interested in The Children's Literature Network website.  
But I imagine you're all going to want to know about more great nonfiction books than I could possibly provide in a short session so I'm listing a few links here for them and for you. Happy reading!
Popular Teen Nonfiction from Goodreads: http://www.goodreads.com/shelf/show/teennonfictionpage=1 
And don't forget to look up books that carry the YALSA Excellence in nonfiction award. (I humbly admit the cover of Janis Joplin, Rise Up Singing wears a good sticker.)
YALSA Award-winning Nonfiction 2012: http://www.ala.org/yalsa/nonfiction-award#current (You can also be re-directed to previous award winners)
Of course you can browse bookstore lists. But these are two places that provide a thoroughly great start on nonfiction titles for your shelves. Happy reading!!